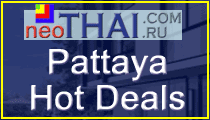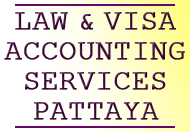 Car Rental in Pattaya
and Suvarnabhumi
Best Price Guaranteed!
タイバーツの為替レート jp.PROMOTHAI.com
THB
buy
sell
USD
32.69
33.36
EUR
38.91
40.09
GBP
44.17
46.16
HKD
4.14
4.3
JPY
28.96
30.15
22-09-17 08:30
www.bangkokbank.com
販売 -
R17513
1-寝室 47 平方メートル
ラヨーン, Baan Phe
Chakpong beach



Updated 13-9-2017



階 - 2
寝室 - 1
バース・ルーム - 1

ビーチまでの距離 - 400 ;メートル

海の景色: #

プール: 共同 プール

警備員


エアコンディショナー - 2

家具 一部

台所

電子レンジ

電気/ガス・コンロ

冷蔵庫

インターネット WI-FI


SPECIAL OFFER GREEN ABEL!
Here you have the chance to buy the last Freehold condo in condo 1
of Green Abel, Chakpong. We can offer a special offer where you pay
2 times (see below). The condo consists of a complete kitchen, living
room area 1 bedroom and 1 bathroom.
Included in the furnishings are, among other things.
Doors: Tengwood Inner Doors. Mosquito net for balcony.
Electricity: Downlights according to design. Water heater in Kitchen and
bathroom, electric and water meter.
Air Condition: 2 AC's 9,000 +18,000 BTU Sharp.
Bathroom: Fully tiled floors and walls, Toilet,
sink, shower walls.
Kitchen: Complete kitchen with appliances, fridge, freezer, stovetop, fan, oven,
sink, tiling between cupboards. Fridge & Freezer: Sharp.
Oven: Tecnogas.
Stovetop: MexV60.
Microwave: Mex L40

There is also a spacious balcony for relaxing with family and friends.
View of the swimming pool. Very good rental opportunities!

Rayong's best beach!
Only 300 meters to Rayong's best beach, Chakpong beach! Here you
will find Bee Happy, Kim beach, Ken beach, Phon beach and Wong
beach. In addition, Novotel and Marriott Resorts are located along the
beach.

The condo will be completed in November 2017.

CONDO 47 m (B 23) I CONDO 1.
Area: Chack pong beach, Rayong.
Type of property: Condo / Freehold
Number of rooms: 2 (living room / kitchen, one bedroom and a
bathroom).
Monthly fee: 2,115 THB
Living area: 47 m² (505 ft²) including balcony).
Floor: 2
Price per m²: 48,936 THB.
Price: 2,300,000 THB

SPECIAL OFFER!
Pay 1,800,000 THB Now!
Pay the remaining 500,000 THB in 1 year



ラヨーン
販売者: +660934966615 Fredrik Skoglof — fredrik.skoglof@homeservicerayong.com

使用言語: - English



R17513




Warning - the PROMOTHAI website is not responsible for the accuracy of the published FREE advertisements.

Direct communication with the owners, not through an agencies, is a subject of your personal responsibility for deposits, payments and other matters.








---